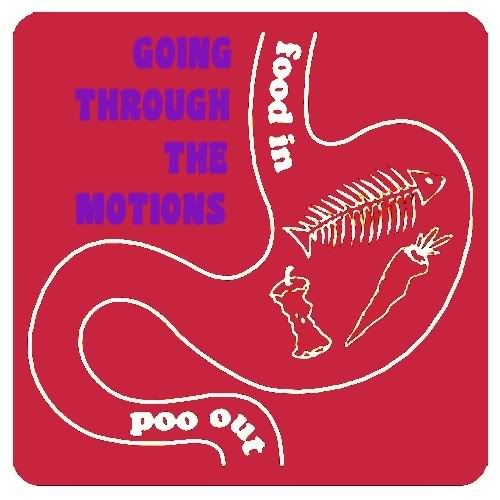 Because right now, life is just… boring. 

(I'm not ignoring anyone's requests, I promise, they are all in progress.  But I've just been too apathetic about life in general to get inspired.  That in itself inspired me!  So, these are just great, stimulating songs, organized in a way to make life worth getting out of bed for.)
*** I've been listening to this A LOT lately, and I've come to realize it could also be called "Songs For: Smokin' Doobs volume 2."  But for times when you smoke up after a really long, oppressive, spirit numbing day.  Then you put on some great tunes, sing or dance along, and just forget about everything else.


Going Through the Motions.

01- Land Of Talk - Some Are Lakes
02- the New Pornographers - Myriad Harbour
03- Iggy Pop - the Passenger
04- Beirut - East Harlem
05- Wanda Jackson - Funnel Of Love
06- Erykah Badu - Danger
07- Yeah Yeah Yeahs - Mysteries
08- the Replacements - I Will Dare
09- tUne-YarDs - news
10- Rufus & Carla - Night Time Is the Right Time
11- Wilco - Jesus, Etc.
12- Architecture In Helsinki - Debbie (Daytrotter version)
13- Glasser - Home
14- Shimmering Stars - Not Growing Up
15- Harlem - Gay Human Bones
16- MGMT - Electric Feel
17- Better Than Ezra - Good
18- Walkmen - Louisiana
19- Grizzly Bear - Easier
20- Sufjan Stevens - Enchanting Ghost
21- Paul Simon - Peace Like A River
22- Eddie Floyd - Knock On Wood
-Nov. 2011